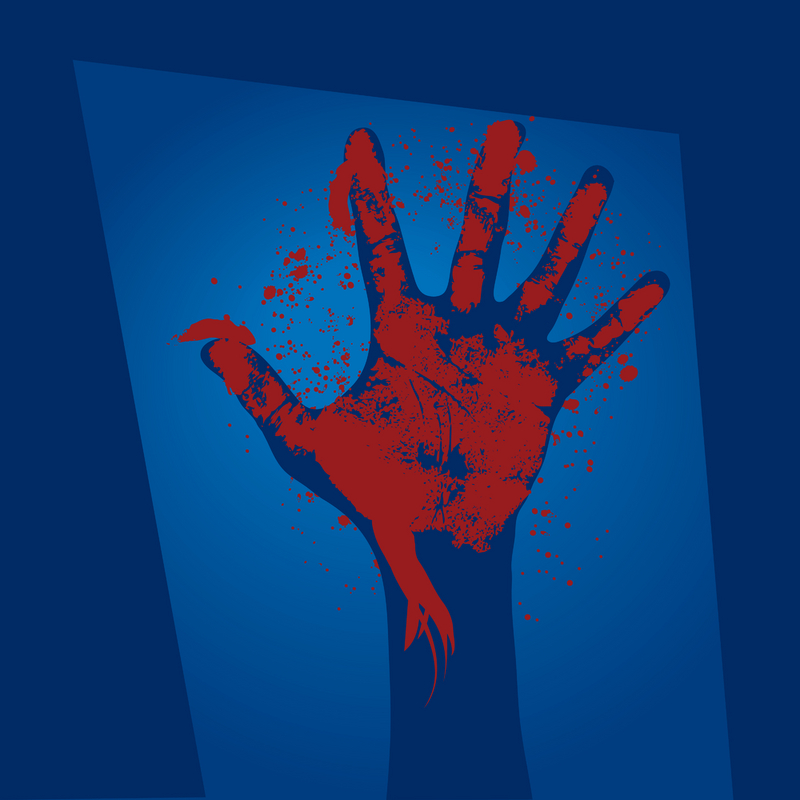 One way you can tell you are making decisions based on baloney from your Emotional Guidance System is…when…with each step of the process, the bleeding gets worse.
One of the features of being crazy humans is that we do not always…maybe even 'usually' do what makes sense.   Instead we do something familiar or handy.  I've been particularly amazed at our consistency in thinking negative or fearful thoughts… and  when the first negative doesn't destroy us…we repeat the procedure…until we're somewhere below the dumps.
We also have this need to tell other people negative things (opinions) about them or people they care about…and when the first piece of information isn't convincing…we lay on another…and another.  (This is particularly true when talking politics.)
So, as you read about the man below…think of your negative thoughts or statements as big ole long construcktion nails. 
Okay, now I'm not absolutely sure of the exact story, but I did hear this one on the radio (which means it's true, right?).  The man in the story gives us an excellent lesson on one way to know when we are making a decision using our Emotional Guidance System. 
The story stars a construction worker who was having a pretty good day… until he slipped with the band saw and cut his hand off at the wrist.  Seeing the horror of his stump spraying blood in all directions…our construction worker could see no way to go on with life and decided to kill himself …now…He looked around and spotted a nail gun.  Two inch nails driven into the body in essential places could do it…He picked up the nail gun and fired one into his forehead…but he didn't die.  He fired a second nail into his forehead.  Damn.  That shot didn't end his consciousness.  What to do?  What to do? 
What else?  If at first you don't succeed….He fired a nail into the side of his head…and then two.  Then one on the other side of his head…then two.  Our hero fired a total of twelve nails into his head before he lost conciousness.  But he didn't die.  He woke up after surgery, his hand sewed on, his head nails removed.  I suspect his family will never let him forget…oh, the cruel nicknames…
Talk about the Emotional Guidance System running the show…Did it not occur to the man after, say, the eighth nail….that, just maybe, his chosen method of suicide had shortcomings?
Think of focusing on fears and reminding others of their weak suits…as you with the nail gun in your hand…the method doesn't work…and is really messy.