Yikes! Stun Guns for Everyone!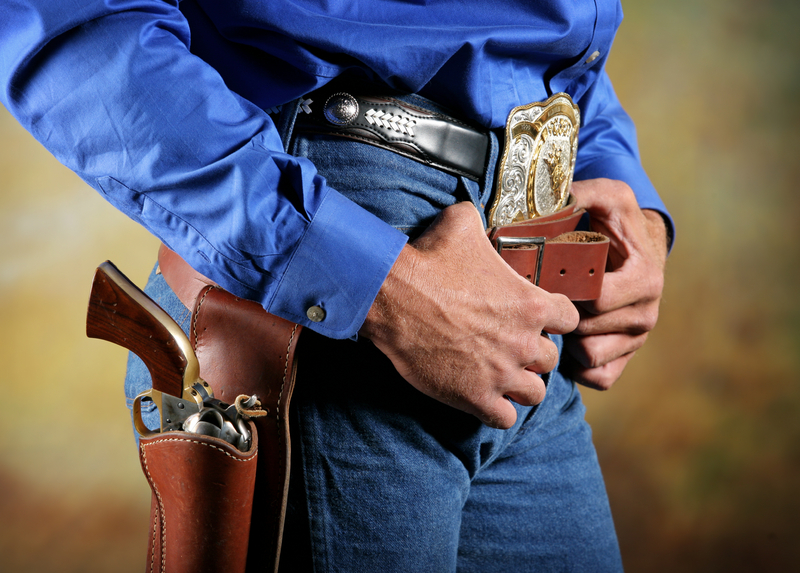 The sandwich board sign in the mall is new.   "Stun guns on sale now."
Self designed life means taking responsibility for one's internal state.  Usually this works out, because as hard as we try to get other people to do what we want, they do not listen.  But what if we had more power?
This is where the stun gun comes in.
Wow.  I had no idea you could buy a stun gun without a badge, two box tops from General Mills cereals, or a mental health certificate.  I had no idea you could buy a weapon…one that would shut down those telephone service hawkers in the mall… before they were within two feet of you…without evidence of a socially approved need for a stun gun.
But apparently, you can.  And this is what has me worried….If I owned a real gun, I'd be terrified to use it.  Terrified and real careful where I kept it.  That potentially fatal piece of enforcement wouldn't see the light of day unless my life or the lives of others were threatened.
Now, a stun gun…I'd be careless, I know it.  I'm not saying I'd stun a person just because they didn't agree with me or they took my parking place…at least I don't think I would… I mean, if I had my blinker on, well sure.  Stun gun etiquette just isn't going to be as tight as real gun rules…so who decides when stun gun force is socially acceptable and when it's just a power play? 
Again, I'm not saying I'd just fire away willy nilly.  But we all have bad days.  We all have those mornings when we've barely dragged ourselves out of bed, our eyes crossed and our bodies craving to lie down….We're giving ourselves a little "atta girl" congratulatory pat for bravery, for taking on life one more day even no matter how pitifully…and then we have to pause in our drive to Starbucks..
…We have to pause to let a woman jogging behind a two-kid stroller, sweat glistening, and in those little shorts…
I don't know about you, but I don't think I should be allowed to have a stun gun in easy reach at a moment like that.
Which brings me back to the notion of boundaries…and the topic of "the ideas that define you, the ideas that destroy you" (See post on Inception.)…and what it means to be a self-responsible adult.
Let's take a look at the most basic of "ideas that define you." To function as an adult means choosing for yourself what you will eat, drink, smoke, read, wear, who to vote for, what to read, what to watch on television.  What these decisions have in common is that our choices do not hurt other people. 
Not so with the stun gun.  With what we know about the dominance of the Emotional Guidance System, that is action based solely on the immediate reduction of anxiety,  over the Thinking Guidance System, that is, action based on careful assessment of the facts and long-term effects of our behavior.… do we want to leave the decision on when to employ the stun gun up to the average American?  I think not.
No comments yet.
No trackbacks yet.

about 3 days ago - No comments
More Overheard in Vegas  Dateline: By now, from reading Overheard, Pt.1, Pt.2., you know I'm working away at the Professional Bull Riders Rock Bar. I'm on a barstool slugging back coffee and tapping my laptop, surrounded by partiers who are not in Las Vegas to edit a manuscript. Periodically, one of them whacks me on