Stress. Perception and "The Case of the Well-Shaved Woman"
Stress and Anxiety at the Pool
Dateline: San Antonio MiTierra International Branch Office. Home of most beautiful bar and an incredible bakery. Working with mariachis and tacos. Life is good.
The paper this morning had a letter from a woman who was appalled, very appalled. Appalled enough to take some serious action.  Those of us in Texas have suffered a drought over the summer leading to watering restrictions of various sorts and lots of conversation.
The Appalled Lady (AL) was writing to inform the city of a natural resources problem that, perhaps, the rest of us didn't know about. Austin, Texas is the home of a fabulous natural swimming area amid the granite—Barton Springs. AL happened to be in the showers at Barton Springs when she spotted the . . . Degenerate Water Wasters (DWWs).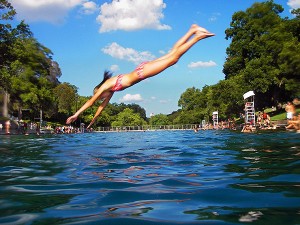 AP was actually on her way home when the dastardly deed was thrown in her face. Well, not exactly "thrown."  Okay, to be honest, AP only overheard the crimes committed against humanity.
As AP reported, one woman took seven minutes shaving her legs in the shower.  Another woman flushed twice. Something must e done!
What we pay attention to in our world, can make life lovely or just kind of constantly irritating. But, you say, while it's true that a person can change her interpretation of what she sees, but not what she sees. Actually you can. What you "see" is a reflection of your thoughts, the mindset you bring to the situation.
This can get scary in a hurry when it comes to family and marriage. What happens if you decide your spouse is lazy?  A control freak?  Not as smart as you?  Isn't capable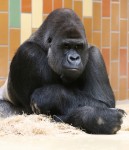 of love? Is selfish?  Who will be the person who sits down to supper across the table from you?  Which characteristics of your spouse are likely to grow?
What happens if you decide a family member is hopeless?  A political nut?  Pushy? A loser? Stuck up? What happens when you sit down to Thanksgiving dinner surrounded by these troublesome people?
What happens if Appalled Lady isn't looking for Degenerate Water Wasters?  What happens if she notices the culprits, then decides to pay attention trying to remember the lyrics of Delta Dawn as she shares her passion as a shower singer?
Stress and the Man-Woman Thing
One study had college females pass out exams to large auditoriums of graduate students. Each participant first took a test that showed the female's level of comfort with men. After she had handed out the exams, the researcher simply asked her to
estimate the percentage of men and women in the class. The young women who were
fearful of men or thought that men were mysterious and very different from women regularly over-estimated the number of men in the class.
Yeah, yeah. I get it. I realize that by pointing out the Appalled Woman…I'm put her in my world when I didn't have to pay attention.
Next: The Man Who Tried to Train the Gardener.
Word to Dr. Drew: Don't think you have to run the line, "Do Not Do This At Home" when showing the acrobats of Cirque Cirque du Soleil.  I'm pretty sure we'd figure that out 25 seconds into our plan to practice for a big show tryout.
| | | |
| --- | --- | --- |
| | Print article | This entry was posted by mysteryshrink on November 13, 2011 at 8:19 pm, and is filed under Adrift in the Sea of Emotions, Bowen Family Systems Theory, Cultivating Your Happy Place, Don't Be an Emotional Prisoner, Focus on the Person You Can Change, Front Page, Love, Dating, and Marriage, Parents and Siblings, Reaching Your Goals, Relationships, Stress, Stress Control Central, The Self Designed Life, The Stress Prone Personality, What Works and What Doesn't. Follow any responses to this post through RSS 2.0. You can leave a response or trackback from your own site. |
No comments yet.

about 5 days ago - No comments
More Overheard in Vegas  Dateline: By now, from reading Overheard, Pt.1, Pt.2., you know I'm working away at the Professional Bull Riders Rock Bar. I'm on a barstool slugging back coffee and tapping my laptop, surrounded by partiers who are not in Las Vegas to edit a manuscript. Periodically, one of them whacks me on