The Banquet of Consequences, Stress. Get a Grip, Part 1
The Banquet of Consequences, Stress.One
Dateline: Threadgill's International Branch Office. Chatting with Eddie Wilson, the man who set up Willie Nelson's First Fourth of July Picnic. At a later time, I'll address the mental and physical reminders of that spectacular event. We could start with a study of the effects of second-hand pot smoke. But, it was Willie's party.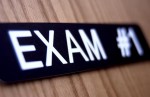 Set-up: "Everybody, soon or late, sits down to a banquet of consequences."  Robert Louis Stevenson 
Well, here I am at the banquet of consequences and I write about it, because, alas, I am not alone.  (Here's where you take a look in the mirror, or at your list of medications, or the cosmetics, and most of all, the relationships who wish were more meaningful. If you have no high blood pressure, cursing fits, cut off relationships, haven't noticed that long scarves are slimming, or didn't blink when the saleslady at the department store urged you to try those suck-up Not Your Daughter's Jeans because they would lift your booty . . . Well, you can just run along. You're not one of us. You can't be in our club.)
As denial is my primary anxiety management tool, I have minimized a cast aside a number of scary diseases, treating with minimum medication and lots of anti-inflammatories.  Lots.
Stress. Stress Management. Psychology. Depression. Relationships.
It's the ulcers that got my attention. I can practically see myself on many a stage throughout the nation with my entertaining keynote on how the effects of stress aren't magical. That those of us who stay in a constant state of alarm exude all sorts of factors that, short term, enable us to walk a little faster, push a little harder. We can push others a little harder, or we can do everything.
And then, little abuses start to pile up and some doctor you've known for forty years, shows you a few pictures of your stomach and esophagus and says something like, "You do realize, if you don't make some changes, one of these can perforate and the blood loss will be just the same as if you had been shot with a gun."
Thus, for a while, we'll chat about stress. Oh, sure I wrote a book resold in several countries. Oh, sure I consult all the time on the topic of stress. In my talks, I'd give out an impressive  list of methods for reducing stress. Problem is, my advice turns out to be like the gym. Having a membership is a "good idea," but to benefit, you apparently have to go to the gym.
So, here we go. Psychologist on the Loose has learned a few things about reducing stress.  And someone ought to benefit from the effort.
First Rule of the Stress Solution:  Lack of information on stress is not the problem. More information on stress is not the answer.


We apparently have an endless capacity to believe if people had the right information, their problems would go away.
For example, I'm currently watching a program which involves a love quadrangle. Yes, three women, two of whom married to spite the other and one who is still married. So, here's the scorecard. A and B have a relationship, and A and C have a relationship, who has a relationship with D. D begins a relationship with A and B gets jealous and he we go. Someone gets murdered.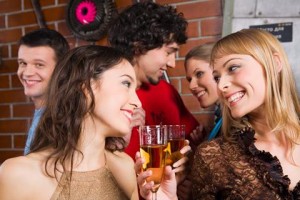 Hey, don't judge me. I watch the National Geographic Channel sometimes. The point here is, a psychologist narrating the show is asked how this mess could have been avoided. Psychologist says:  "The problem here is that no one took these young people aside and told them what they were doing was wrong."  Oh, yeah, that would have done it. The four would have immediately halted their anxiety-driven behavior and signed up for a year of Bride's Magazine. 

If more information worked, magazines would not appear every month with a new and exciting way to lose weight. The More Information Delusion sells the magazines, though I've found, if you get behind someone in the checkout line with a boatload of groceries, you can check out the new weight loss information without having to actually pay for the magazine. Besides, once I'm up to the front I need my Tabloid time to find out who's pregnant, who's split, and who has a secret lover in Hollywood.
There you go.  You already have the first principle down. Lack of information is not the problem. More information is not the answer. You'd be surprised at the number of issues this applies to—marriage, child rearing, school completion, job success . . .
aging
,
anger management
,
anxiety management
,
bleeding ulcers
,
body image
,
Bowen Family Systems Theory
,
Depression
,
diet
,
emotional health
,
emotions
,
Family
,
high blood pressure
,
humor
,
miracle diet
,
miracle plastic surgery
,
Psychology
,
Relationships
,
self esteem
,
self help
,
self-worth
,
stress management
,
The Self Designed Life
,
type a personality
,
ulcers
No comments yet.

about 5 days ago - No comments
More Overheard in Vegas  Dateline: By now, from reading Overheard, Pt.1, Pt.2., you know I'm working away at the Professional Bull Riders Rock Bar. I'm on a barstool slugging back coffee and tapping my laptop, surrounded by partiers who are not in Las Vegas to edit a manuscript. Periodically, one of them whacks me on
Comments are closed.