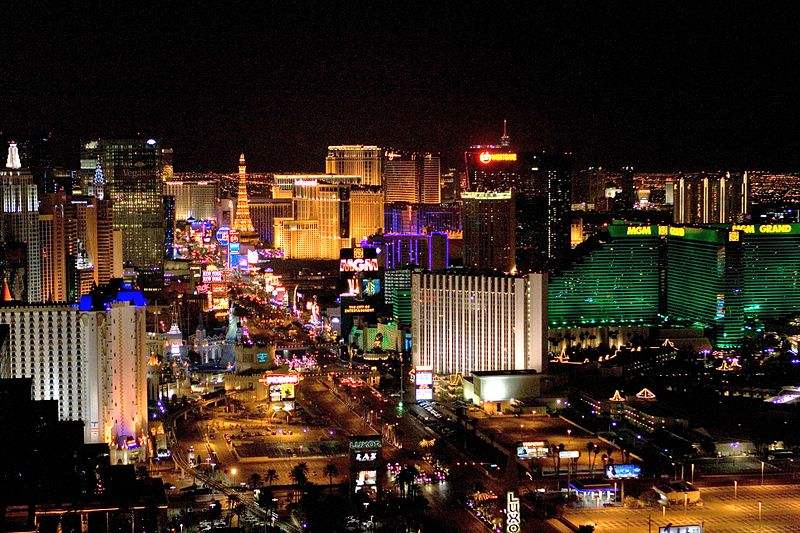 Stress. Bizarre Things Seen in Vegas . . . Get a Grip, Pt.5
Remember, even discussing Stress, we need to laugh a lot. A lot. And some more.
Psychologist on the Loose.
Dateline: Las Vegas PBR (Professional Bull Riders) Rock Bar across from Planet Hollywood. Midnight on some night. There are hundreds of screaming people in here and Vegas is new and mind-blowing to these enthusiastic visitors. They jump up and scream, "Vegas!" every few minutes, just in case someone doesn't remember where they are.
There's a silver mirrored life size bull bucking at the entrance. In the middle of the Superdome room there's a mechanical bull. Brave girls and boys ride and are flung around the bar. When they make eight seconds, the sound system which was apparently the proto-type for Cowboy Stadium plays, "Save a Horse, Ride a Cowboy."
Every few minutes, employees (I don't know? Servers? Dancers? Strippers?) blow ear-shattering whistles to encourage the action. The only other places I've seen this technique used were certain rather scary bars in Tijuana. One of them had a bus on the roof. Another had a black scorpion the size of a bus on the roof.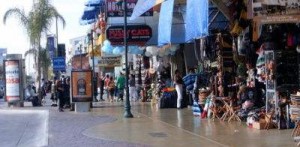 Giving Vegas my party best, I am at the literal bar with my computer going and sucking back coffee. I was tired and needed an adrenalin jolt. The PBR Rock Bar is perfect. In fact, I hear that EMS sends heart attack victims here for the adrenalin shock when the all the zappers at the hospital Emergency Room is full.
Stress. Stress management. On line therapy. Anxiety.
Weird things happen here. Weird occurrences that can keep you a little off guard, because, as far as stress goes, "If you don't take your life seriously, it won't be worth living. If you ONLY take life seriously, it's not worth living."
16 count'em, Michael Jacksons with tip buckets in a two block stretch. That's eight pairs of gloves.
The Hulk arguing with Darth Vader over a choice sidewalk corner.
A couple of dozen Asian fellas who'd jammed one of those sectioned revolving doors by stuffing too many people in at one time. Really.  And then came: The Dilemma.
A couple on the way through the hotel lobby one evening, a hammered couple staggers ahead of me toward the room elevators. As he slides his arm around his lady, a package flips out of the guy's back pocket and lands on the floor in front of me. Me, the Judy Dench of Vegas nightlife, I pick up the box. Oops.
The couple heads on down the long hall, while I'm caught in quite a pickle.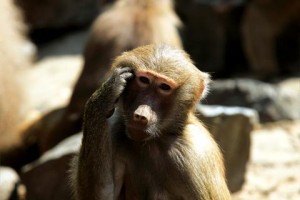 You guessed it. A fresh box of Trojans. With a receipt from the Walgreens down the street. I mean, what I decide here could change lives.
So what do I do here? It kind of depends.

What if they just met this evening and the lady didn't know about the Trojans or the man's plans?
What if the girl flips out when Judy Dench comes running up with a box of prophylactics?
What if I run up with the box and then they sit down at the next table at breakfast?
I could just put them back where I found them where they'll be snapped up by the next wave of intoxicated people.
I could put them in the trash, but that choice carries the heaviest potential disaster. What if my Chicken Little choice means another little hungry mouth to feed is born in the ghetto?   NEXT: Overheard in Vegas.