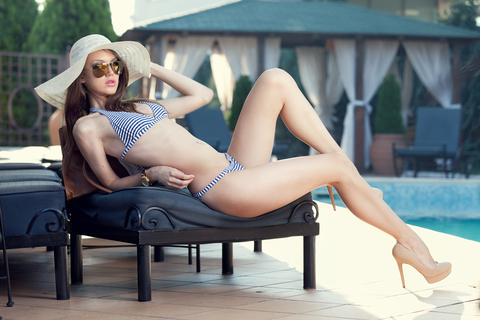 Note: Apologize for the absence. Obsessed with editing project. Obsession not good.
Dateline: The New Cabo San Lucas International Airport. The old one had six gates and you had to walk across the tarmac and climb stairs in and out of planes. I loved it. That little thrill provided me all my tiny mind needed to convince myself I was quite the daring adventurer. Hey, resorts can be dangerous places. Check out the chaise lounge riot Christmas a year ago. Not a pretty sight. Inside every tony and smiling chaise lounger is a crazy person waiting to come out.
I'm not sure I'll ever again feel as hopeful about the fate of mankind now that I know what a person is capable of doing when another (sweet, innocent, poorly dressed) person suggests that one flip-flop untended on a prime lounge for six hours does not constitute possession of said chaise. Which is why I stuffed one of those useless plastic knives from the airport deli in my beach bag.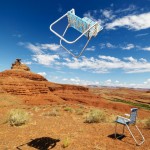 Right. Like I have a beach bag.
In thinking about MysteryShrink, it occurred to me that talking about the psychology of the second half of life could be important. The second half being when our focus switches from calming anxiety by pleasing others to inward peace.
Then I mentally slapped myself. Whoa,, baby. That's a prit-tee big bite out of the psychology apple. I realized how old a person is has very little to do with how we calm anxiety. All ages are easily buried in collecting stuff and auditioning for acceptance. Thus, I decided to do a short series on anxiety, self esteem, and the tragedy of the American Dream.
The first time I came face-to-face with the reality that getting older didn't necessarily mean a person is more able to calm anxiety, was on a cruise when I was just over twenty-three, less than half the age of anyone else on board. There was a seating chart and, since we're both psychologists, whoever put the chart together seated us with a pair of psychiatrists. A pair of psychiatrists with a divorce bubbling on the grill. Yeah, I know. Wouldn't you just love to have joined us?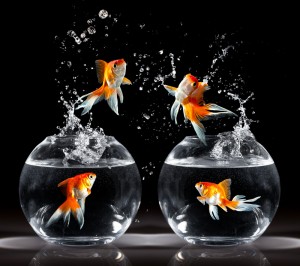 Well, you'll have your chance! Next entry will be "Psychiatrists on a Collision Cruise" Incident.
But, first. In keeping with the policy: "If you don't take life seriously, it's not worth living. If you only take life seriously, it's not worth living."
–I must, confess, that this cruise occurred before all this second half of life calm and inward maturity. Before a couple decades studying Bowen Family Systems. In other words, I wasn't the natural yogi of calm, the Indian chieftain of cool, okay–the one-splinter-away-from-meltdown self I am today. I'm in the dumper with everyone else when it comes to anxiety, but we'll work together. And my way you'll have some fun.
What do you mean they sent a list?
Set-up: My Special Person had an unusual poker experience allowing him to have a considerable pile of money in his hands I did not know about. I know. Scary indeed. But, knowing his partner can be a bit tight with the buck, he went out and scheduled this three week outrageously expensive cruise without my knowledge. I know! But, I can't imagine that "My husband's putting out money for a cruise," was grounds for divorce, unless he's taking a woman other than his wife.
He is stretched out on the sofa in our apartment watching reruns of a series called the Love Boat. I'm in the bedroom, I'm sure completely absorbed in some domestic task, singing the bluebird song from Cinderella.
He hollered: "Honey, did you know you're supposed to wear high heels with your bikini (see rose colored glasses) at the pool on the ship?"
I couldn't breathe. Me: "What?"  
Him: "Yep, that's the way it's done. Come in here and take a look."
Me: "No, you have it all wrong. It's a cruise, so it's a vacation with vacation clothes."
Him: No, you have it wrong. The cruise people sent us a list."
A cold chill tracked up my spine. If style was counted in your overall cruise score, I was going to fall out of the cream after the first day.
Me: "Do you think they're serious about THE LIST?"
Him: "Yep. I'm looking at the brochure right now and there's cocktail or evening wear required, tuxedo, no shorts in the dining room, all sorts of stuff. Sandals, no flip-flops."
I'd planned on taking black stretch jeans for evening and cargo shorts for daytime. Black polo shirts for evening and pastel polos for daytime. I'd already upgraded from t-shirts.
Me: "No flip-flops? Has the world gone mad?"
Then I decided to rebel. Me: "You paid your money, what can they do if we're not dressed as we're told?"
Him: "I guess they could say we couldn't come into the dining room and eat."
The way I'd calmed my anxiety about how much the cruise cost, was to promise myself I wouldn't miss a chilled crab or pheasant under glass that came with the package.
Me: "Do you think they'd go so low as to have standards for the Midnight Buffet?"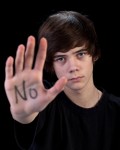 Him: "That's what I'm saying."
Now that was diabolical.
Me: "Honey?"
Him: What?"
Me: "We need to go to the mall."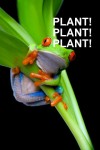 Stress. Stress Management. Anxiety. Online Therapy