Self Focus and Other Focus
The clinician with goals of differentiation' of self and promotion of differentiation in others, faces the task of gaining as much objectivity as possible in personal and clinical situations. A first element of an objective perspective involves a study of the attentional processes of the thinking person who is attempting to see self as one part of a naturally occurring system rather than as the writer and director of life's occurrences.
This paper examines the ideas of self-focus and other-focus as these processes inhabit and/or promote clinical work and personal efforts toward the differentiation of self.

The Process of Self-Focusing
Objectivity in the study of human interaction is promoted with increased capacity to attend to one's own thinking and behavior.

The Process of Other-Focusing
Other-focusing is attending more to what other people are doing and contributing rather than attending to self.

This direction of attention to others particularly involves focusing on what I "think"others are doing or not doing and thinking or not thinking, as observations filter through carefully protective personal subjectivity. This process carries with it a certain amount of agitation. Though the transfer of attention from self to the other provides a powerful way to bind anxiety, as in marital conflict and child-focus, the attendant agitation of other-focusing occurs, because the actions of others and the dilemmas of living are constantly changing. Thus, the use of such a mechanism to steady self carries with it the necessity to more or less consistently monitor and attempt to manipulate others. By using the other-focusing method of self-calming, when anxiety increases I can have a tiger by the tail.

When I think of how such a process influences functioning, I think of the Zen story of the man lost in a dense forest. He finds himself in a small clearing with trails going off in all directions. The lost man luckily has a Master he calls on in such fixes. He asks the master, who has some knowledge, but not full knowledge, "Which trail should I take?" The Master replies, "I don't know the way for you to get out of here. But, I do know where some of the trails end thatwon'tlead you out of here."
In the effort toward differentiation, other-focusing is one of the trails that won't get you out ofthe forest. In exploring the structure and effects of focusing on the other with regard to personal and clinical issues, four aspects of the process seem relevant: 1) the attractiveness and accompanying problems of other-focusing as an anxiety-reducing mechanism; 2) the use of other focusing as a distraction from the work on differentiation; 3) attending to the other as a form of seeking feedback; and 4) other-focusing as it relates to avoiding self-responsibility.

First, other-focusing is a frequently used anxiety-binding response, as in child-focus, attention to dysfunction in a spouse, conflict and distancing. These mechanisms are undergirded by the notion that others are both the cause and the solution to personally experienced reactivity. Seeing self as the result of what was done to one in the past and what is being done to one is the present is the hallmark of the other-focused individual. A simple example would be a man who, having hit his thumb with a hammer, turns to his spouse and says, "See what you did? Why were you talking to me while I was trying to hammer this nail?" Another simple example would be someone at a dice table in Las Vegas with a friend standing by for the purpose of generating good luck.

Being critical of others or making the presence of others the determining factor in how things turn out (positively or negatively) are elements of focusing on the
other. The example of the good luck charm friend at the dice table is a simple one. The decision to divorce because one's marital partner fails in the task of relieving one's discomfort is a more complex example.

Other-focused attempts to reduce anxiety result in additional problems for the user of this mechanism. Once anxiety has been managed through the other, agitation arises. Agitation is a corollary of the need tokeep the other available and behaving in required ways. This can result in considerable anxiety as people are notoriously difficult to train-either to stand by the dice table holding the correct foot off the floor while whistling "Dixie" or to respond correctly and consistently as a spouse.

A second relevant problem with focusing primarily on others is that it encourages attention to problems and dilemmas as the issue for change rather than seeing the issue as differentiation of self. As outside dilemmas are defined as the arena that needs work, four additional possibilities for anxiety generation become apparent:

1. Most obviously, much agitation is generated with the notion that the outside situation must be altered. Such a belief encourages a reliance on techniques. Individuals with this orientation will turn to everything from murder to Tarot cards, convinced that all that is needed is discovering the "right" way to control the environment.

2. Defining the situation as the problem generates anxiety for the individual as he or she is more likely to take on the problems of others as one's own.

3. Careful attention to shifting situational variables feeds anxiety by an increased awareness of movements in the environment, movements which would go unnoticed
by less vigilant persons unawareof how critical such changes are in determining internal experience.

4. The individual accepting problems and dilemmas as the primary focus for change is more likely to land anxiously in the "impossible dilemma" such as when a person is saying, "If I had had different parents I would be a happy person." Or, "If you were better at making me feel worthwhile I would be successful, but since you can't meet my needs, I must remain unsuccessful." It is an impossible dilemma, because the solution is seen as existing totally outside the individual.

A third way in which the process of other-focusing interferes with attempts toward differentiation is activated when the individual's efforts for change are directed toward using others to reduce anxiety by concentrating on methods of living to control feedback received. This leads to attention and energy invested in "appearance" management over a focus on thinking for self and determining actions based on personally determined principles for living. Thoughts and efforts are directed toward "How am I being received and treated?""How am I coming across?" rather than on "What do I think?" or "How am I behaving in relation to my best thinking about my
functioning?"

A final point in considering other-functioning impediments to differentiation is the tendency, in using such a process, to over-rely on "experts." This outward faced effort has elements of searching for the right technique to change one's circumstances with the added element of over-valuing the other to calm uncertainties in the self. With the right other willing to take on the job, responsibility for self-functioning can be handed over to the expert. Energy and attention goes into keeping the expert on the job rather than being directed toward development of the self s capacity to manage anxiety. Problems are solved in a manner that fosters an inability on the part of the individual to solve future problems. This presents a major dilemma.
Hal G. DeShong, Ph.D.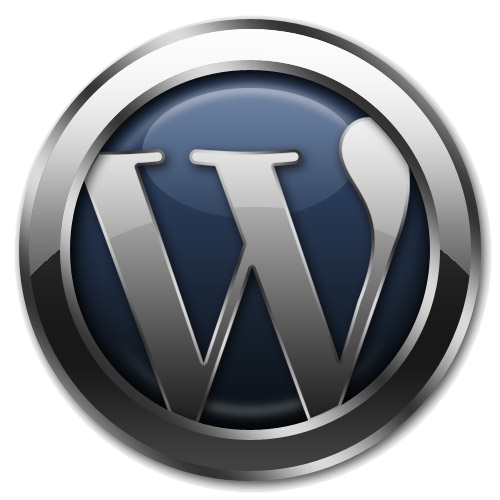 Sorry this feed could not be loaded